Publications in scientific journals
Preprints

Scheurer, S., Silva, A. S. R., Mohammadi, F., Hommel, J., Oladyshkin, S., Flemisch, B., & Nowak, W. (2020).

Surrogate-based Bayesian Comparison of Computationally Expensive Models: Application to Microbially Induced Calcite Precipitation

.

https://arxiv.org/abs/2011.12756

Conference papers

Jaust, A., Weishaupt, K., Mehl, M., & Flemisch, B. (2020). Partitioned Coupling Schemes for Free-Flow and Porous-Media Applications with Sharp Interfaces. In R. Klöfkorn, E. Keilegavlen, F. A. Radu, & J. Fuhrmann (Eds.),

Finite Volumes for Complex Applications IX - Methods, Theoretical Aspects, Examples

(pp. 605--613). Springer International Publishing.

https://doi.org/10.1007/978-3-030-43651-3_57

(Journal-) Articles
Future Work
We will continue collaborating with A03-Rybak and A02-Helmig/Weigand concerning the comparison and validation of models for coupling free flow with the porous-medium flow. In particular, we plan to conduct an open benchmarking process based on the existing single-phase cases and define new two-phase cases with the help of the experimental data from A06-Lamanna/Poser and our external partners at Utrecht University.
For further information please contact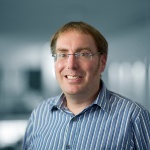 apl. Prof. Dr. rer. nat.
Bernd Flemisch
Principal Investigator, Research Project D03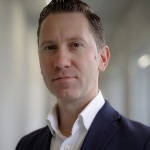 apl. Prof. Dr.-Ing.
Sergey Oladyshkin
Principal Investigator, Research Project D03