Publications
Publications in scientific journals
Conference papers

Jaust, A., Weishaupt, K., Mehl, M., & Flemisch, B. (2020). Partitioned Coupling Schemes for Free-Flow and Porous-Media Applications with Sharp Interfaces. In R. Klöfkorn, E. Keilegavlen, F. A. Radu, & J. Fuhrmann (Eds.),

Finite Volumes for Complex Applications IX - Methods, Theoretical Aspects, Examples

(pp. 605--613). Springer International Publishing.

https://doi.org/10.1007/978-3-030-43651-3_57

(Journal-) Articles

Mohammadi, F., Eggenweiler, E., Flemisch, B., Oladyshkin, S., Rybak, I., Schneider, M., & Weishaupt, K. (2023). A surrogate-assisted uncertainty-aware Bayesian validation framework and its application to coupling free flow and porous-medium flow.

Computational Geosciences

.

https://doi.org/10.1007/s10596-023-10228-z

Kohlhaas, R., Kröker, I., Oladyshkin, S., & Nowak, W. (2023). Gaussian active learning on multi-resolution arbitrary polynomial chaos emulator: concept for bias correction, assessment of surrogate reliability and its application to the carbon dioxide benchmark.

Computational Geosciences

,

27

(3), Article 3.

https://doi.org/10.1007/s10596-023-10199-1

Oladyshkin, S., Praditia, T., Kroeker, I., Mohammadi, F., Nowak, W., & Otte, S. (2023). The deep arbitrary polynomial chaos neural network or how Deep Artificial Neural Networks could benefit from data-driven homogeneous chaos theory.

Neural Networks

,

166

, 85--104.

https://doi.org/10.1016/j.neunet.2023.06.036

Bürkner, P.-C., Kröker, I., Oladyshkin, S., & Nowak, W. (2023). A fully Bayesian sparse polynomial chaos expansion approach with joint priors on the coefficients and global selection of terms.

Journal of Computational Physics

,

488

, 112210.

https://doi.org/10.1016/j.jcp.2023.112210

Kröker, I., Oladyshkin, S., & Rybak, I. (2023). Global sensitivity analysis using multi-resolution polynomial chaos expansion for coupled Stokes--Darcy flow problems.

Computational Geosciences

.

https://doi.org/10.1007/s10596-023-10236-z

Flemisch, B., Nordbotten, J. M., Fernø, M., Juanes, R., Both, J. W., Class, H., Delshad, M., Doster, F., Ennis-King, J., Franc, J., Geiger, S., Gläser, D., Green, C., Gunning, J., Hajibeygi, H., Jackson, S. J., Jammoul, M., Karra, S., Li, J., … Zhang, Z. (2023). The FluidFlower Validation Benchmark Study for the Storage of CO\$\$\_2\$\$.

Transport in Porous Media

.

https://doi.org/10.1007/s11242-023-01977-7

Cheng, K., Lu, Z., Xiao, S., Oladyshkin, S., & Nowak, W. (2022). Mixed covariance function kriging model for uncertainty quantification. International Journal for Uncertainty Quantification, 12(3), Article 3.

Kröker, I., & Oladyshkin, S. (2022). Arbitrary multi-resolution multi-wavelet-based polynomial chaos expansion for data-driven uncertainty quantification.

Reliability Engineering &amp$\mathsemicolon$ System Safety

, 108376.

https://doi.org/10.1016/j.ress.2022.108376

Seitz, G., Mohammadi, F., & Class, H. (2021). Thermochemical Heat Storage in a Lab-Scale Indirectly Operated CaO/Ca(OH)2 Reactor—Numerical Modeling and Model Validation through Inverse Parameter Estimation.

Applied Sciences

,

11

(2), Article 2.

https://doi.org/10.3390/app11020682

Berre, I., Boon, W. M., Flemisch, B., Fumagalli, A., Gläser, D., Keilegavlen, E., Scotti, A., Stefansson, I., Tatomir, A., Brenner, K., Burbulla, S., Devloo, P., Duran, O., Favino, M., Hennicker, J., Lee, I.-H., Lipnikov, K., Masson, R., Mosthaf, K., … Zulian, P. (2021). Verification benchmarks for single-phase flow in three-dimensional fractured porous media.

Advances in Water Resources

,

147

, 103759.

https://doi.org/10.1016/j.advwatres.2020.103759

Scheurer, S., Schäfer Rodrigues Silva, A., Mohammadi, F., Hommel, J., Oladyshkin, S., Flemisch, B., & Nowak, W. (2021). Surrogate-based Bayesian comparison of computationally expensive models: application to microbially induced calcite precipitation.

Computational Geosciences

,

25

(6), Article 6.

https://doi.org/10.1007/s10596-021-10076-9

Oladyshkin, S., Mohammadi, F., Kroeker, I., & Nowak, W. (2020). Bayesian3 Active Learning for the Gaussian Process Emulator Using Information Theory.

Entropy

,

22

(8), Article 8.

https://doi.org/10.3390/e22080890

Oladyshkin, S., & Nowak, W. (2019). The Connection between Bayesian Inference and Information Theory for Model Selection, Information Gain and Experimental Design.

Entropy

,

21

(11), Article 11.

https://doi.org/10.3390/e21111081

Schneider, M., Gläser, D., Flemisch, B., & Helmig, R. (2018). Comparison of finite-volume schemes for diffusion problems.

Oil & Gas Science and Technology – Revue d'IFP Energies Nouvelles

,

73

, 82.

https://doi.org/10.2516/ogst/2018064
Future Work
We will continue collaborating with A03-Rybak and A02-Helmig/Weigand concerning the comparison and validation of models for coupling free flow with the porous-medium flow. In particular, we plan to conduct an open benchmarking process based on the existing single-phase cases and define new two-phase cases with the help of the experimental data from A06-Lamanna/Poser and our external partners at Utrecht University.
For further information please contact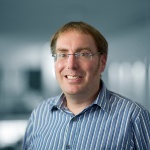 Bernd Flemisch
apl. Prof. Dr. rer. nat.
Principal Investigator, Research Project D03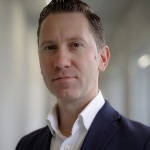 Sergey Oladyshkin
apl. Prof. Dr.-Ing.
Principal Investigator, Research Project D03