People
until 30 March 2019 David Martinez
Research
This experimental project studies the exchange processes in the interface region between a porous medium and an adjacent free-flow domain to generate a comprehensive database for validating different modelling concepts at characteristic pore sizes from the centimetre to the micrometre scale. To achieve this goal, enlarged models of a porous structure will be investigated by using a variety of measurement techniques to resolve the velocity, temperature and water vapour concentration profiles in the free-flow as well as in the porous domains.
Publications in Associated Project A-X1
Contact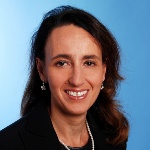 Dr.-Ing.
Grazia Lamanna
Project Leader, Project MGK, Cross-Cutting Theme "Experiments"