Publications in scientific journals
Jaust, A., Weishaupt, K., Mehl, M., & Flemisch, B. (2020). Partitioned Coupling Schemes for Free-Flow and Porous-Media Applications with Sharp Interfaces. In R. Klöfkorn, E. Keilegavlen, F. A. Radu, & J. Fuhrmann (Eds.), Finite Volumes for Complex Applications IX - Methods, Theoretical Aspects, Examples (pp. 605--613). Springer International Publishing.
Future Work
Upcoming work with A02 and A03 will build on the current results for flow coupling in porous media applications with a focus on the new coupling conditions and massively parallel computations in three space dimensions. Together with B05, we want to devise further stabilization, data mapping and startup procedures to tackle more challenging hydromechanical coupling simulations, expecially for fracture networks. The visualization approach will be generalised in cooperation with D01 and D03.
Besides the interface-coupled problems, volume-coupled problems play a major role within the CRC. Therefore, we plan to extend the capabilities of preCICE for adaptive micro-macro coupling applications with focus on the applications as they appear, for example, in A05. This will be based on the work of project PN5-9 "Adaptive and flexible macro-micro coupling software" within DFG-EXC 2075 "Data-Integrated Simulation Science (SimTech)" by Benjamin Uekermann.
Other projects using preCICE
preCICE is being used nationally and internationally in many projects, that contribute to a constant improvement of both the software and the implemented methods for the benefit of all users.
For further information please contact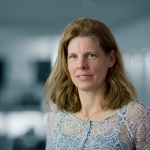 Prof. Dr. rer. nat. habil.
Miriam Mehl
Principal Investigator, Research Project D02