Research
Fluid-solid reactions pose a challenge for modelling flow and transport in porous media due to the dynamic changes in the pore space and the associated alteration of the permeability. This project aims to use Magnetic Resonance Imaging and X-ray computer microtomography measurements on synthetic porous media made from glass beads and soil columns to experimentally elucidate differences in porosity-permeability relationships for three different fluid-solid reactions: salt precipitation during evaporation, microbially-induced calcite precipitation, and dissolution during chemical stimulation.
Publications in Project C05
Hasan, S., Niasar, V., Karadimitriou, N. K., Godinho, J. R. A., Vo, N. T., An, S., Rabbani, A., & Steeb, H. (2020). Direct characterization of solute transport in unsaturated porous media using fast X-ray synchrotron microtomography.

Proceedings of the National Academy of Sciences

.

https://doi.org/10.1073/pnas.2011716117
For further information please contact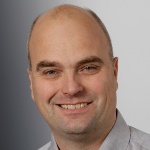 Prof. Dr.
J. A. (Sander) Huisman
Principal Investigator, Research Project C05
Dr.
Andreas Pohlmeier
Principal Investigator, Research Project C05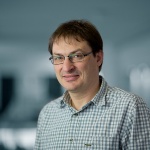 Prof. Dr.-Ing.
Holger Steeb
Principal Investigator, Research Projects B05 and C05