Publications
Publications in scientific journals
Future Work
We plan advance the pore-scale modelling to include more detailed interfacial physics, to cover asymptotic flow regimes and to account for sub-structured pore geometries. Based upon these developments we aim at the derivation of new REV-scale models. This includes not only effective models for simplified pore geometries but also two-scale approaches allowing complex pore-scale dynamics. A specific challenge will be the realisation of up-scaled multiple-porosity models or multi-scale models for porous media flow involving sub-pore scales.

Finally, the model-oriented research will go along with the development of efficient numerical tools for both, the pore-scale models as well as the multi-scale approaches. The latter require in particular model-adaptive techniques for the effective selection of cell problems.
International Cooperation
Hasselt University
We work in close cooperation with the Computational Mathematics group (CMAT) at Hasselt University. The upscaling of phase field models was done in collaboration with Hasselt University, sharing knowledge of homogenisation techniques for different regimes and geometric assumptions. In particular for the upscaling in a thin strip our cooperation includes surface tension effects between two fluid phases. The development of a multi-scale iterative scheme for the upscaled Allen-Cahn model is also a collaboration with Hasselt University.
Eindhoven University of Technology
We cooperate on the topic of upscaled models for incompressible two-phase flow, including hysteresis.
For further information please contact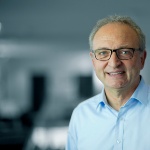 Rainer Helmig
Prof. Dr.-Ing. Dr.-Ing. h.c.
Spokesperson, Principal Investigator, Research Projects A02 and C02, Central Project Z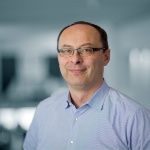 Christian Rohde
Prof. Dr. rer. nat.
Deputy Spokesperson, Principal Investigator, Research Projects B03 and C02, Project MGK