Research in Project Area A
Flow and transport processes in domains composed of a porous medium and an adjacent free-flow region appear in a wide range of industrial, bio-medical and environmental applications. Evaporation from soil is a good example of the immense variety of challenges that appear in such a system. The corresponding patterns and evaporation rates strongly influence the water and energy balance of terrestrial surfaces, driving a multitude of climatic processes. To predict evaporative drying rates from porous media remains a challenge for several reasons. First, there are complex ambient conditions at the interface, such as radiation, humidity, temperature, air velocity, turbulence and boundary-layer effects. Second, the small-scale internal porous-medium properties lead to abrupt transitions and complex fluid dynamics. Third, the processes involved are characterised by complex interactions between the porous medium and the free-flow system.
All project in Project Area A are concerned with these challenges on various different scales.
Contact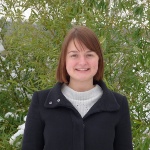 Katharina Heck
Dr.-Ing.
Postdoctoral Researcher, Management, Research Project A02, Project MGK