The third SFB 1313 Summer School takes place from September 25th to October 10th, 2023. All SFB 1313 doctoral researchers and associated researchers are invited to participate.
The SFB 1313 Summer School brings together doctoral researchers in small groups to work on specified research projects. A Kick-off event on the first day of the summer school, September 25 and a Closing event, where the result of the summer school are presented on October 10 give the doctoral researchers the opportunity to discuss their plans and findings with the principal investigators and external partners of SFB 1313.
Projects
Multiscale modeling of salt precipitation and dissolution
Bayesian validation for mixed-dimensional flow models
Single phase flow in a porous media with a single crack: Micro experiment and numerical simulation
A Comparative Study of Simulation and Experimental methods for Investigating the Formation of Salt Precipitation
Impact of precipitation on soil: Experimental study using XRCT measurements
Investigation of dynamic contact angles using Lattice Boltzmann and hydrodynamic density functional theory
Modeling the mechanical strength of MICP-treated columns
Programme
Kick-off
Date and Time: 25th September 2023 - 9:15 - 12:15
Place: University of Stuttgart, PWR 05A – 00.009, 70569 Stuttgart
Programme:
9:30
Welcoming – doctoral representatives
9:35
Opening speech – deputy spokesperson (Christian Rhode)
9:50
Keynote talk: "Experimental characterization of hydrogen transport in
subsurface reservoirs", Maartje Boon
10:20
Project presentations of each summer school project
12:15
Get-Together / Lunch break
Closing
Date and Time: 10th October 2023 - 8:45 - 13:30
Place: University of Stuttgart, PWR 31 – V31.01, 70569 Stuttgart
| | |
| --- | --- |
| 9:00 | Opening speech |
| 9:05 | Keynote talk |
| 10:30 | Final project presentations by all summer school projects |
| 13:20 am | Closing speech |
Accompanying programme
Guest talk:
Date: 27th September 2023, 3:30 pm, Sahar Jannesarahmadi
Place: University of Stuttgart, PWR 61, MML, 70569 Stuttgart
Scientific writing course:
Date: 28th – 29th September 2023
Place: University of Stuttgart, PWR 61 – MML, 70569 Stuttgart
Get together/team building:
26th September 2023, 4:30 pm, Exhibition "Simulierte Realität"
28th September 2023, 5:00 pm, Pub Quiz
04th October 2023, 5:00 pm, Hike to Bärenschlössle
Contact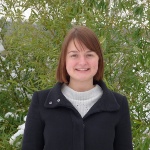 Katharina Heck
Dr.-Ing.
Postdoctoral Researcher, Management, Research Project A02, Project MGK