The first year training of doctoral researchers consists of selected courses from M.Sc. study programmes. At least 6 credits must be achieved by full and associate members of IRTG-IMPM. A selection is given here, but the final choice will follow the individual needs of the doctoral researcher. For more information on each of the courses below please have a look at C@MPUS.
Name of module
Credits
Instructors
Environmental fluid mechanics II
6
R. Helmig, W. Nowak, S. Oladyshkin
Multiphase modelling in porous media
6
H. Class, R. Helmig
Computational mechanics of materials
6
M.-A. Keip, H. Steeb
Mehrphasenkontinuumsmechanik
6
W. Ehlers, A. Wagner
Molekulare Thermodynamik
3
J. Groß
Mathematical fluid mechanics: modelling, analysis and numerics
9
C. Rohde et al.
Homogenisierung und Numerik für Mehrskalenprobleme
6
I. Rybak
Simulation methods in physics
6
C. Holm
Spezielle Probleme der Wärmeübertragung und Messverfahren
des Wärmetransports
3+3
G. Lamanna, R. Poser
Measuring subsurface hydrological fluxes
3
J.A. Huisman
Measurement in the water cycle
3
J.A. Huisman et al.
For further information please contact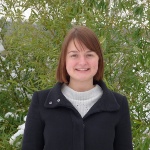 Katharina Heck
Dr.-Ing.
Postdoctoral Researcher, Management, Research Project A02, Project MGK