About the exhibit
Porous media are everywhere – also in the natural underground. But what do porous media have to do with evaporation and the drying of soils? Which role does high evaporation play in agriculture and what impact do different climate conditions have on the soil?
Our digital exhibit shows invisible porous media processes like flow, transport of dissolved salts, and the deformation of the soil that cannot be seen with the naked eye. Animated science illustrations show different weather and climate situations: the impact of rain or dryness for the soil and the atmosphere. The visitors can test their knowledge with a quiz and immerse themselves into the world of porous media.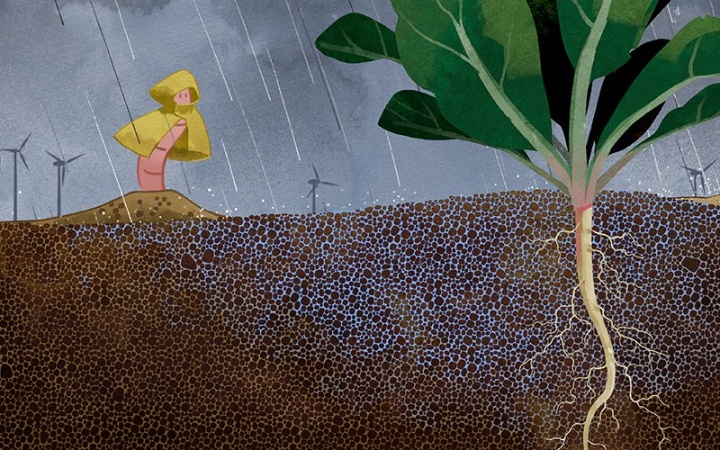 SFB 1313 exhibit part of SimTech exhibition
The exhibit will be launched the first time as a part of the SimTech exhbition "Simulated Reality" that will be shown at the Rathaus Stuttgart from 25 September to 13 October 2023.