Publications in scientific journals
Other

Conference papers

Bringedal, C. (2020). A Conservative Phase-Field Model for Reactive Transport. In R. Klöfkorn, E. Keilegavlen, F. A. Radu, & J. Fuhrmann (Eds.),

Finite Volumes for Complex Applications IX - Methods, Theoretical Aspects, Examples

(pp. 537--545). Springer International Publishing.

https://doi.org/10.1007/978-3-030-43651-3_50

(Journal-) Articles
Future work
Formulating a phase-field model for evaporation, where the mass transfer across the liquid-gas interface is accounted for, will be of special focus. By deriving its sharp-interface limit we can analyze whether the desired sharp-interface physics are correctly captured. Having this new model available, we can upscale the model from pore- to REV-scale using homogenization. This will give a similar two-scale structure as obtained for the mineral model, and we will focus on efficient implementation of this two-scale model.
International Cooperation
Hasselt University
We share an interest in homogenisation techniques and implementation of two-scale models with the Computational Mathematics group at Hasselt University. In cooperation with researchers at Hasselt University, we have studied upscaling of two-phase flow models in thin strips, addressing the effect of surface tension between the fluids and dynamic contact angles at the solid wall. Together we have also developed a two-scale iterative scheme with adaptive updating of the effective properties. These concepts we wish to develop further and also apply them to evaporation processes.
Eindhoven University of Technology
We are currently working on REV-scale concepts for two-phase flow in heterogeneous porous media, where evaporation induces instabilities. In the future we wish to exted this concepts to also include pore-scale information.
For further information please contact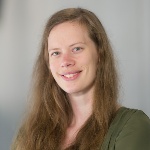 Carina Bringedal
Ass. Prof. Dr.
Associated Researcher, Research Project A05