About the project
The Central Administrative Project Z1 covers all central aspects of SFB 1313. Z1 coordinates in particular:
the financial management of global funds
the reports on expenditure of funds
the support for visiting scientists and guests or Mercator Fellows
the employments of staff and student assistants
travel reimbursements
etc.
Z1 is the central contact of SFB 1313 for the German Research Foundation - DFG.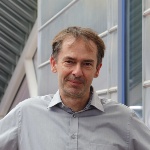 Holger Class
apl. Prof. Dr. Ing.
Principal Investigator, Research Project C04, Central Project Z