Research
Processes like multi-phase flow and reactive transport in porous media are encountered in many engineering applications. Such processes occur and interact on different scales and in complex domains. Particularly challenging is the case when evolving interfaces are encountered on the pore scale. These interfaces may separate two immiscible fluids flowing through the pores of a porous medium, or when the pore geometry is changing in time due to processes like dissolution or depo-sition. The focus of this project is on developing Darcy-scale mathematical models and suitable numerical schemes for such processes, taking explicitly into account the interfaces evolving at the pore scale.
Publications in Project C02
Shokri-Kuehni, S. M. S., Raaijmakers, B., Kurz, T., Or, D., Helmig, R., & Shokri, N. (2020). Water Table Depth and Soil Salinization: From Pore-Scale Processes to Field-Scale Responses.

Water Resources Research

,

56

(2), Article 2.

https://doi.org/10.1029/2019wr026707
For further information please contact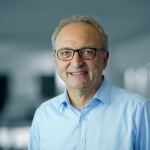 Prof. Dr.-Ing.
Rainer Helmig
Spokesman, Principal Investigator, Research Projects A02 and C02, Central Project Z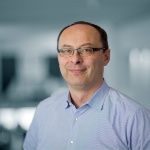 Prof. Dr. rer. nat.
Christian Rohde
Deputy Spokesman, Principal Investigator, Research Projects B03 and C02, Project MGK