People
The group of S. Majid Hassanizadeh and Amir Raoof are expected to continue and intensify their scientific work in the framework of SFB 1313. Research Project A01 clarifies thermodynamics phenomena of porous materials in using DFT as a well-founded diffuse interface approach with average molecular resolution. In cooperation with Research Project A02 hydrophilic and hydrophobic materials, but also changes in wettability will be studied. These aspects are also particularly relevant on the small scale and will be studied in cooperation with the group of Majid Hassanizadeh and Amir Raoof at Utrecht University. Joint investigations of free flow/porous-media flow have started.
Research
Exchange processes across a porous-medium free-flow interface occur in a wide range of environ-mental, technical and bio-mechanical systems. The primary objectives of this project are to (i) analyse and improve the theory, as well as (ii) offer solution methods for non-isothermal, multi-phase, multi-component flow and transport processes at a porous-medium free-flow interface and (iii) investigate the influence of these processes on both the porous medium and free-flow region for various application scales.
Publications in Project A02
For further information please contact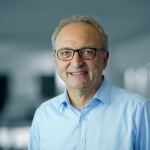 Prof. Dr.-Ing.
Rainer Helmig
Spokesman, Principal Investigator, Research Projects A02 and C02, Central Project Z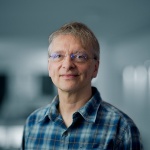 Prof. Dr.-Ing.
Bernhard Weigand
Principal Investigator, Research Project A02