New publication in cooperation with the Hasselt University (Belgium) and SFB 1313 of the University of Stuttgart, published in Applied Mathematics and Computation:
"A two-scale iterative scheme for a phase-field model for precipitation and dissolution in porous media"
Authors

Abstract
Mineral precipitation and dissolution processes in a porous medium can alter the structure of the medium at the scale of pores. Such changes make numerical simulations a challenging task as the geometry of the pores changes in time in an apriori unknown manner. To deal with such aspects, we here adopt a two-scale phase-field model, and propose a robust scheme for the numerical approximation of the solution. The scheme takes into account both the scale separation in the model, as well as the non-linear character of the model. After proving the convergence of the scheme, an adaptive two-scale strategy is incorporated, which improves the efficiency of the simulations. Numerical tests are presented, showing the efficiency and accuracy of the scheme in the presence of anisotropies and heterogeneities.
Contact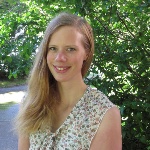 Jun.-Prof. Dr.
Carina Bringedal
Principal Investigator, Research Project A05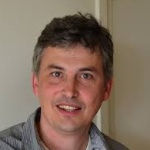 Prof.
Sorin Iuliu Pop
Co-Investigator, Research Project C02, Mercator Fellow